Proposition 65 | consumer product safety
Scali Rasmussen's Proposition 65 team has deep and broad experience defending and counseling companies that are subject to California's Safe Drinking Water and Toxic Enforcement Act of 1986, commonly known as Proposition 65.
We have successfully developed strategies to defend privately held and Fortune 500 companies alike in Prop 65 matters through our understanding of the science and technical aspects unique to these cases
Proposition 65 prohibits any company with ten or more employees from knowingly and intentionally exposing a Californian to one or more of 900+ listed chemicals without giving a "clear and reasonable warning" that the chemical is known to the State of California to cause cancer (for some chemicals) and/or birth defects or other reproductive harm (for others). The statute is enforced by private party enforcers (commonly known as "bounty hunters") who seek, and often obtain, injunctive relief, penalties and attorneys' fees against companies that are out of compliance. Enforcement begins with a "Notice of Violation," and between 1300 and 1600 such notices are served each year. Our attorneys have represented clients in a wide variety of industries, including clients ranging from Fortune 100 companies to family businesses. 
Compliance Counseling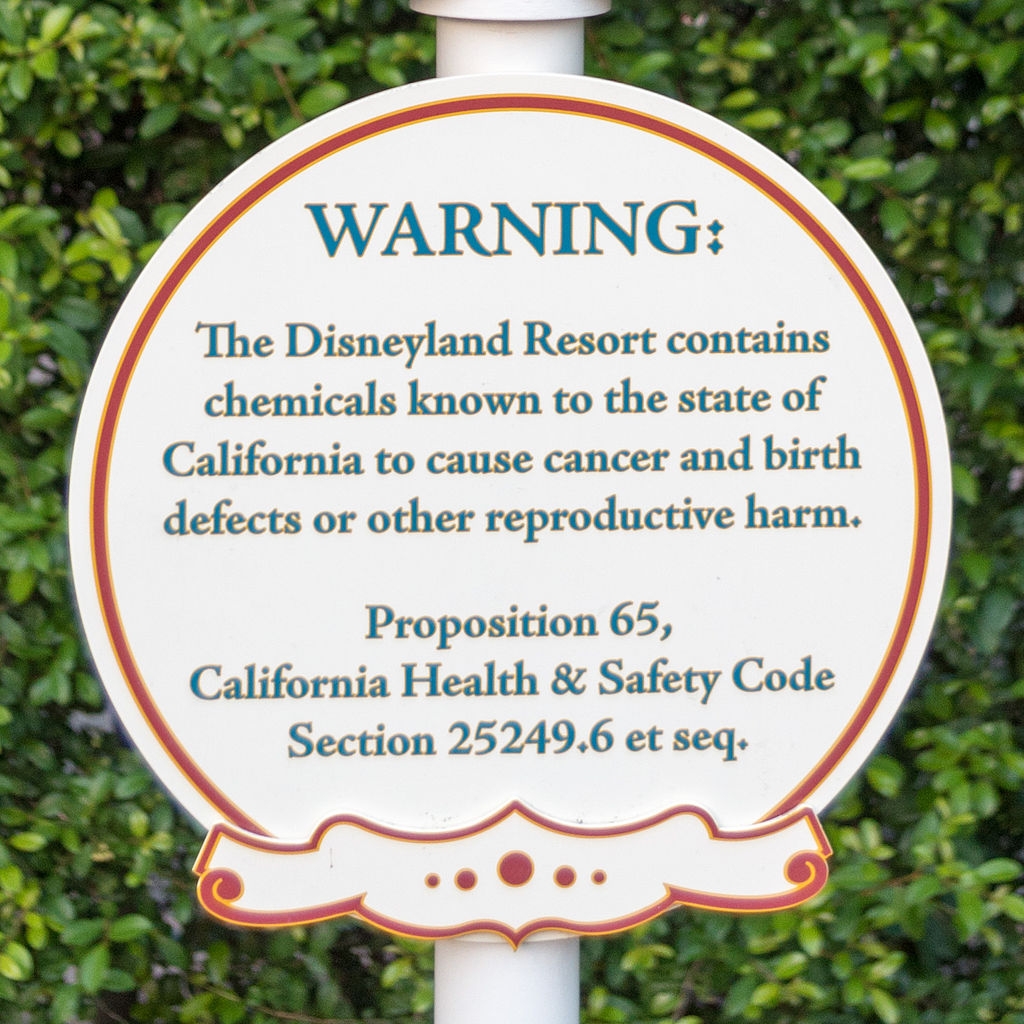 Our Proposition 65 team works closely with clients to identify potential risks and implement compliance plans. Our team is familiar with private party enforcers, or "bounty hunters" issuing notices of violations, and monitor the trends they create. This monitoring process allows our team to focus resources to minimize risks to our clients.
Our professionals have provided compliance counseling for retailers, consumer product manufacturers, importers, wholesalers, licensors, distributors, dispensaries, bars and restaurants—identifying the most frequently targeted chemicals and working to create actions plans to minimize risks. We work with manufacturers on warning compliance methodology and reformulation, and programs to ensure that downstream suppliers, wholesalers and retailers cooperate with warning programs. We work with retailers, importers, distributors and suppliers to ensure that the manufacturers from whom they purchase products, are protecting downstream companies from exposure to enforcement actions.
Litigation
With over 900 chemicals listed by the State of California as chemicals "known to the State of California" to cause cancer or reproductive toxicity, waves of litigation targeting particular chemicals and products, can at times be impossible to avoid. In those instances, the fact that our team is composed of trial lawyers with broad experience defending both chemical exposure personal injury matters—and Proposition 65 claims, positions us well to communicate to Plaintiffs that we are prepared to fight. We have established relationships with some of the State of California's, nation's, and world's leading experts on analytical chemistry, exposure assessment, cancer, reproductive toxicity, and developmental toxicity. Our attorneys' experience includes:
Defending a fixture company which sold brass products against allegations of lead exposure;
Defending retailers, roasters, snack manufacturers and others against claims for exposure to acrylamide from food products;
Defending a major medical device manufacturer against DEHP claims, by establishing at trial that the exposures in question posed no significant risk of cancer;
Defending multiple manufacturers of furniture against claims of unwarned exposures to chemical flame retardants;
Defending manufacturers of sunscreen against claims of unwarned exposures to listed carcinogens.
Negotiation
The vast majority of Proposition 65 claims are settled rather than tried. As a matter of cost-effectiveness, we urge clients to make their decision as early as possible as to whether they will defend the claim or negotiate a settlement. In the event a client decides for business reasons it would like to settle, our deep litigation experience and familiarity with Plaintiff's counsel contribute to our negotiation abilities. We track the settlements of each private enforcer and Plaintiff attorney, and understand the terms and values that Plaintiffs have accepted to resolve claims. While there can never be guarantees in litigation, we strive to achieve the least onerous settlement possible in each negotiated case.