Selling your dealership
Organizational and compliance considerations
Published on
Mon, 09/26/2016 - 11:24am

Founder and Managing Shareholder

Selling a dealership involves many moving parts. A proactive dealer can make itself more marketable and streamline the buy/sell process by preparing before going to market. While preparing to go to market includes getting your financial, employment, inventory, franchise and real estate house in order as well, this article highlights some other important considerations to add to your checklist before going to market.
Organizational and compliance deficiencies can have serious legal and financial consequences for both parties in a sale. When preparing to buy or sell a dealership, we strongly recommend utilizing an experienced automotive industry attorney.
We have seen a strong market for automotive dealership sales in the past few years. As Kerrigan Advisors' August 2016 Blue Sky Report notes, multi-dealership transactions have doubled since 2015 and owners of dealership groups are capitalizing on their ability to sell their groups to a single buyer.[1] We've also seen more private equity and home office investors entering the market. Ensuring that your corporate and compliance house is in order can allow you to demand a premium from a buyer that values compliance and corporate organization and can lead to a more rapid closing.
Corporate Organization and Assets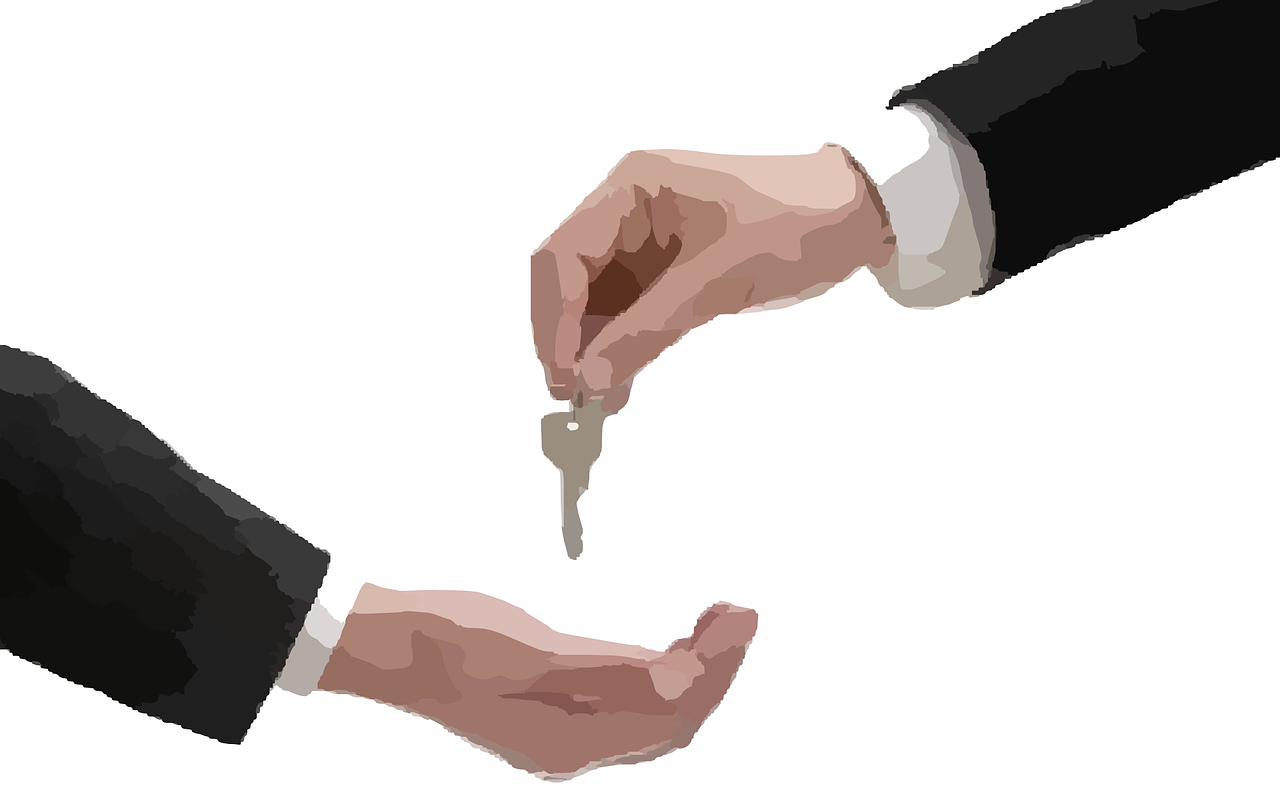 Whether selling a single small dealership or a large group, organizational documents (e.g., articles, corporate bylaws, LLC operating agreements, partnership agreements, etc.) explain how each entity operates and should be accurate, regularly updated and well-organized. For example, if the bylaws require a meeting of a board or shareholders or their written agreement for major decisions, the entity needs corporate minutes or written resolutions that reflect compliance with those provisions. It is also wise to periodically review and update the company's internal rules (e.g. bylaws or an operating agreement) since the Corporations Code and the actual management of dealership entities tends to change over time. A selling dealership should also ensure that its financial statements are in order for the buyer's efficient review. Dealers should utilize an accountant with automotive industry experience to ensure the accuracy and completeness of financial statements. Obtaining a review of those financial statements before going to market can also make your group a more attractive acquisition target and should be done anyway to further protect a seller who will inevitably be required to warrant and represent the accuracy of the financial statements.
A selling dealership must also be prepared to provide evidence that the assets to be sold have been obtained by, or transferred to, the selling entity. This is especially important in selling a dealership group where certain assets or obligations might be held by an entity other than the one currently occupying or using it (such as an older sublease now used by one dealership entity but held by another entity in the group that has since moved to a new location). Reviewing what entities have executed which contracts can also aid in timely obtaining any required landlord or vendor consents or related documents necessary to assign contracts to the buyer.
While some dealers might dismiss corporate organization as a "documentation" or "paperwork" issue, in dealer groups that have been operating for decades without these documents, it can take a considerable amount of time to get them in order, which could delay a sale. And accurate documentation is critical to ensure a buyer that it is purchasing the correct assets from the proper entity, which has the corporate authority to sell them.
Legal and Ethical Compliance
Legal and ethical compliance represents a big part of a buyer's risk calculation as to whether its new acquisition will be profitable to operate. This risk is multiplied by the number of dealerships being sold. Buyers may be seriously deterred when a selling dealership group handles compliance in an inconsistent or unorganized manner. A buyer may decline to buy a group that has ad hoc or incomplete compliance policies and procedures or is without a corporate compliance and ethics program developed by an auto dealer attorney in conjunction with a corporate compliance and ethics professional, because it gives the perception that the seller appears to not take compliance seriously. A potential purchaser of such a seller may also be deterred by the loss of efficiencies that accompanies not having uniform standards and practices across multiple franchises. This is particularly true with private equity and home office investors, who are used to making deals with companies in other industries that typically have robust corporate compliance and ethics programs. Of course, the risk of not having an effective corporate compliance and ethics program far exceeds marketability for sale; it impacts your image and reputation to your employees, customers and the public, reducing employee morale, causing more turnover and legal risk, and increasing regulator scrutiny – all things that make an organization unstable and unpredictable.
Whether the seller is a small dealership or multi-national dealership group, it should have a consistent set of internal policies for legal and ethical compliance that is regularly updated. The laws and regulations governing a dealership's employment, advertising, selling, financing, red flags, safety, privacy and customer contact practices (just to name a few) change often and failing to update these policies can result in unlawful policies and practices.
Regular review and revision of dealership policies is an integral part of the ongoing management of an auto dealership, but it is especially important when preparing to sell a dealership as it demonstrates a selling dealership's commitment to compliance. It is also essential to have a good grasp of what, if any, outside legal issues exist, such as pending, threatened, or expected litigation that could result in liability for the buyer after closing. Although the parties can contractually allocate the risks relating to post-closing liabilities, a seller who is no longer operating the business would want to minimize post-closing expenses and losses that arose pre-closing for which it may be legally obligated to indemnify a buyer. Likewise, in crafting the extent and limitations of an indemnity provision, the parties will need to have a good understanding of the extent of outstanding and anticipated legal liability. A selling dealer should utilize experienced counsel to identify and assess outstanding legal risks.
Privacy Policies and Procedures
Customer data and contact information are major assets that are typically transferred to the purchaser. Past customers may be the most "tangible" of the selling dealership's intangible assets. But it is often difficult for dealerships to ensure and prove that customer information has been lawfully obtained and maintained. Well before sales negotiations begin, a selling dealership should know how its customer data has been collected and how it can legally contact customers. For example, does the selling dealership know whether its customer phone numbers have been acquired with a written consent? Did customers agree to receive calls, text messages, or both? Was the written consent compliant with applicable laws and regulations? If no consent was obtained for a certain phone number, does the dealership know when that customer last engaged in a transaction or inquired about a product or service? These details determine whether or not a dealership is legally permitted to contact individuals. And anyone who has requested not to be contacted should be removed from dealership contact lists before the dealership is sold. If the potential exposure is large, as it is in class action claims, a seller may have a difficult time getting the buyer to indemnify it, particularly when there is unclear whether the wrongdoing occurred before or after closing, as can be the case in Telephone Consumer Protection Act (TCPA) cases, i.e., where the incorrect method of collection of potential customer contact information pre-closing may have led to a post-closing breach of the TCPA, or ongoing breaches both pre- and post-closing.
Other privacy considerations include ensuring that customers are receiving initial and periodic privacy notices compliant with the Gramm-Leach Bliley Act. Many dealers called their lawyer and obtained a privacy policy almost a decade ago when the rule went into effect. It is highly unlikely that those dealers have the same privacy and marketing practices that they had back then and it is also therefore highly likely that their privacy policies are invalid. The dealership's privacy policy should be regularly updated, accurately describe privacy practices, and state that customer information will be transferred upon sale, transfer, or liquidation. Although a seller can seek indemnity from the purchasing dealer for post-closing liabilities, it may want to review how the purchaser plans to use customer data since customers who feel their privacy has been violated may insist on suing the selling dealership and indemnity provisions are only as strong as the indemnifying entity's financial and legal ability (and sometimes willingness) to defend another party.
This article highlights a few organizational and compliance issues that should be reviewed when preparing to sell a dealership. It is by no means exhaustiveand we recommend utilizing experienced automotive industry counsel in preparing, negotiating and closing the purchase or sale of any dealership. There are major financial and legal advantages in being proactive about corporate organization, compliance, and privacy issues, well in advance of a sale.
---
[1] http://www.kerriganadvisors.com/blue-sky-report-q1-2016/