Cell phone and data usage reimbursement policies
Published on
Mon, 03/06/2023 - 11:13pm

Founder and Managing Shareholder
California employers are prohibited from passing on their business expenses to their employees: if an employee uses their personal cell phone to clock in and out, receive or make work-related calls, receive, view or send work-related text messages, the California Labor Code obligates their employer to reimburse those employees a "reasonable" percentage of their employee's cell phone bill for the employee's work-related use. Plaintiff's attorneys argue that it is not enough to simply prohibit employees from using their cell phone for work. Rather, the obligation arises when the employee is required or expected to use their cell phone for work purposes.
To illustrate, imagine the employer with an employee who is often away from their desk due to work requirements trying to reach that employee during work hours. The first thing that employer does is text or call that employee's cell phone. Regardless of the existence of a no cell phone use policy, that employee was required to use their cell phone for a work communication, foisted on them by their demanding employer trying to reach them. That mere fact requires reimbursement. Employers are often left questioning what the reimbursement amount should be because the standard is a "reasonable" percentage, and therefore does not instruct on a precise amount. So how does an employer determine what is reasonable?
Employers implement cell phone and data usage reimbursement policies based on their tolerance to expenses, ease of administration, and most importantly, risk. To best avoid liability, employers are urged to create and implement a plan that focuses on risk, not tolerance for expenses or ease of administration.
Employers can choose several options when it comes to cell phone and data usage for work purposes.
Bring your own device policies (BYOD)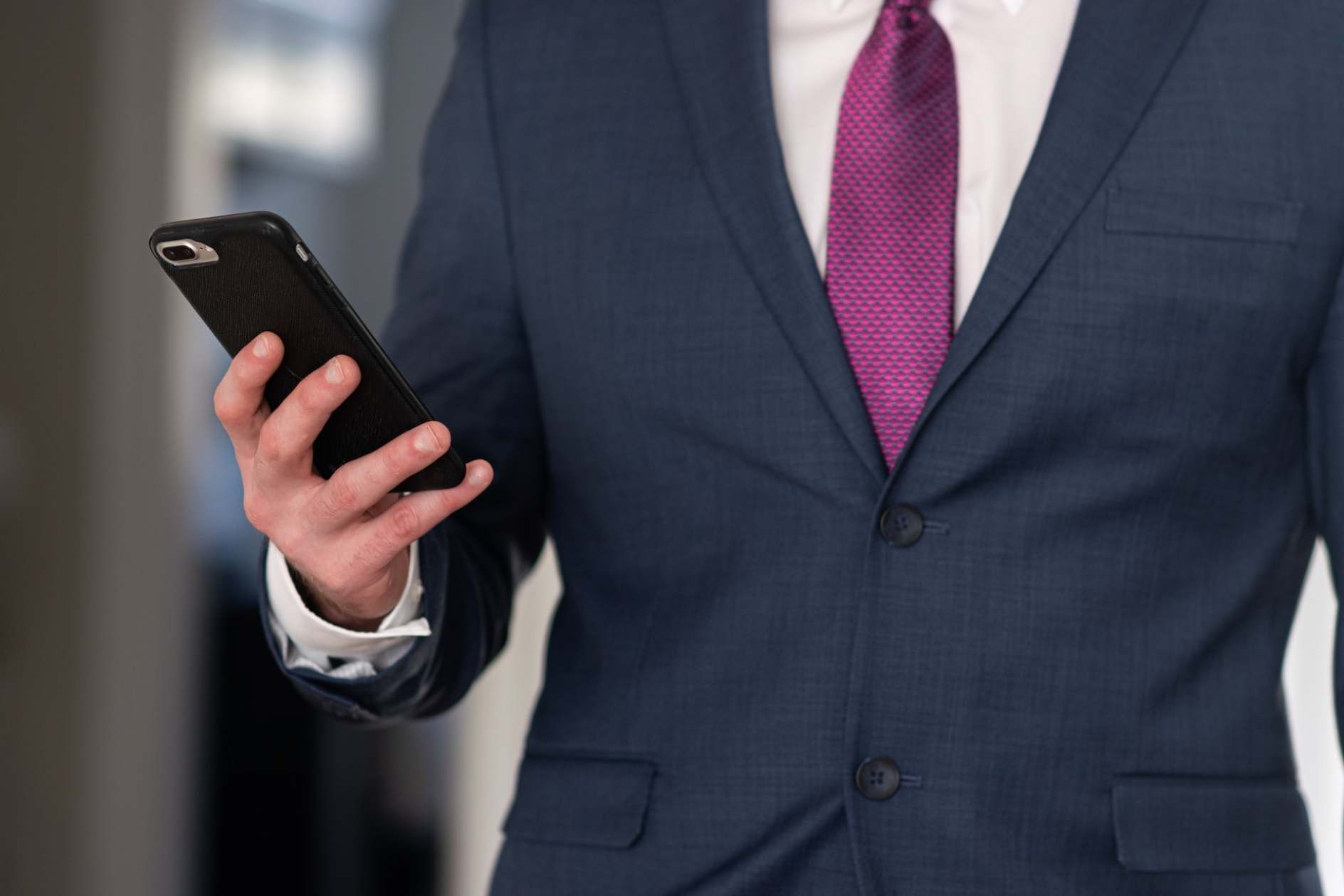 This policy requires the employee to use their own cell phone and data plan for work purposes. These gained in popularity many years ago due to a boost in productivity and costs savings. Even today about 81% of businesses offer or plan to offer BYOD policies and recent studies show that 68% of employees utilizing their own devices spend about 4 hours a week using their phone for work related purposes outside of the office. While those are great features to BYOD policies, there are several risks, including security threats, risk of loss of customers when an employee leaves, potential violations of company privacy policies and difficulties in administering a reimbursement policy. Regarding the latter, the employer should document all evidence substantiating (1) the amount reimbursed, (2) the "work" or foundation for that amount, and (3) its relation to the amount of usage the employee made of their cell phone or data plan that month or pay period. Failure to maintain this information risks individual and class or representative action liability under the Labor Code's Private Attorneys General Act. And because California's wage and hour laws are frequently changing, employers should annually audit their cell phone and data usage reimbursement policies to ensure such policies are kept up to date with not just with changing law but with changing circumstances and costs of cell phone and data plans or work circumstances.
Corporate-owned, personally enabled (COPE)
A corporate-owned, personally enabled mobile policy allows the company to own their devices, however an employee can still use them for personal usage. Employees are given a pre-approved device and operating system, meaning that both will comply with the company's Mobile Device Management (MDM) or Enterprise Mobility Management (EMM) solution. A COPE policy also gives the company corporate data ownership, so they are able to manage and delete sensitive information, if necessary. Privacy policies can make clear that the employee has no ownership or expectation of privacy in any usage of the device or any information downloaded, received, sent or accessed from the device. And it takes the guesswork and administration out of determining the amount of usage is work related, since the company is paying the entire bill. COPE costs more than BYOD, but carrier discounts exist, that might make it worthwhile.
Choose your own device (CYOD)
A Choose Your Own Device (CYOD) policy combines BYOD and COPE. A CYOD policy allows employees to choose from a pre-approved selection of devices and operating systems even though they are footing the bill. This kind of policy means compatibility with an organization's MDM or EMM solution given that devices have to be pre-approved. This increases security and decreases the amount of worry that comes with a BYOD policy. However, issues can still come up when wiping company data. While CYOD can eliminate some support issues, personal and business data isn't separated and that can put an organization at risk. Additionally, it doesn't do anything to make reimbursement for work related cell phone and data use more knowable or manageable.
Scali Rasmussen has implemented and audited a variety of different types of cell phone and data reimbursement policies for its clients and has expertise in assisting companies to find the right solution for specific situation, particularly as it relates to the pitfalls of a BYOD policy. For more information on the varieties of cell phone and data reimbursement policies tailored to your specific employees or groups of employees, and tips on how to implement or audit these policies, contact your labor and employment counsel.