Dealers continue to successfully fight terminations
Published on
Sun, 04/02/2017 - 10:27pm

Founder and Managing Shareholder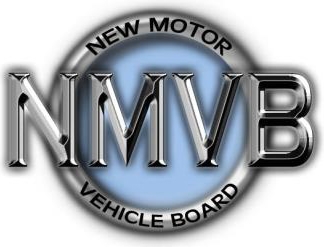 On March 15, 2017, the California New Motor Vehicle Board unanimously adopted a proposed decision sustaining the consolidated protests by Dependable Dodge to notices of termination of its franchises. The administrative law judge found, among other findings, that FCA's use of a generic Minimum Sales Responsibility was not "tailored and nuanced enough to measure how well a dealer is performing given those unique aspects of the environment and market that are outside its control." (Proposed Decision ¶ 142.) This is the second of two recent cases challenging OEM's reliance on statewide standards to terminate California franchises, and part of what could be a bigger trend nationally.
Petitioner is a family-owned Dodge and RAM dealership located in Canoga Park, California. After a series of communications from FCA pushing for changes to sales activities and in the location or dealership facility, FCA gave notices of termination for both franchises in November of 2015. It alleged that both dealerships had failed to "actively, effectively, energetically, and aggressively promote and sell at retail" Dodge and RAM vehicles. (Proposed Decision ¶ 2.) Petitioner timely protested.
FCA had the burden to show that the there was "good cause" to terminate the franchises. The heart of the dispute was whether failure to meet FCA's Minimum Sales Responsibility (MSR) was an adequate basis for terminations. FCA determined the MSR by calculating each brand's statewide penetration per product segment, and the actual number of vehicles sold in that segment. It then assigned a "fair share" to the dealership of those sales based on sales of vehicles within that segment in the dealership's region. The Petitioner had not met 100% of MSR for several years.
The administrative law judge concluded, and the Board concurred, that the use of the MSR did not adequately establish that Petitioner had failed its sales obligations. The decision noted that the generic MSR failed to account for a wide variety of circumstances that were unique to Petitioner's dealership. For example, while FCA adjusts the MSR based on local brand preference, FCA did not take into account factors such as local preference for luxury brands or for clean-energy vehicles, both of which Petitioner was able to establish as significant factors in its market.
The case is especially significant because it is the second time in just a few years in which the NMVB has sustained a protest to a termination based on a generic statewide sales standard. The Board reached a similar conclusion in a termination protest brought by Santa Cruz Nissan, finding that its measure of "Regional Sales Effectiveness" was too generic to sustain the termination.
In addition, these cases may be part of a wider national trend. In the New York federal case Beck Chevrolet Co., Inc. v. General Motors LLC, the 2nd District Court of Appeal held that the use of a franchisor sales performance standard that relied on statewide data and some local variances but fails to account for local brand popularity to determine compliance with a franchise agreement is unlawful under New York's Dealer Act.